I'm Maria, a professional with over 10 years' experience in the industry that taught me what I do NOT want to do. I want to change things, don't you?
I'm Maria, a professional with over 10 years' experience in the industry that taught me what I do NOT want to do. I want to change things, don't you?
Would you like to collaborate with me?
I would love to hear from you.
I'm the friendly real estate personal shopper who will ask, how can I help you?
I AM PASSIONATE ABOUT MY JOB, selling or buying a property is an emotional process. Sometimes it can cause stomach ache, it can make you sweat, and it can be both exciting and sad all at the same time. I will be there for you, to help and accompany you every step of the way. I will soothe those symptoms, put myself in your shoes and truly understand your needs. I'll be there to guide, support and make sure you don't feel alone.
I'll admit that my business is young, but it has the expertise of professionals with a wide background of over 10 years in the real estate market. This mixture gives us the advantage that allowed me to build Maria Narváez on a solid and fresh base, packing the old Real Estate agencies away into a trunk of memories.
Traditional real estate is changing to become more personable, friendly and with a genuine interest in what you really need. Small businesses like mine are starting a revolution and marking a new era in the real estate sector, as you will soon discover. 
Would you like to see how? COME WITH ME AND I WILL SHOW YOU…
My job is to find your home: it's that simple. You tell me what you want, which location and how much.
I won't show you what I have. You tell me what you want, and I'll find it for you.
Digital Marketing and I work ONLINE on social networks so that information flows faster.
Team: "The Family"
Because in life you have to learn to surround yourself with people who are brighter than you. In such a global market you have to keep on qualifying yourself for it: young people are pushing forward strong. Always up to anything, flexible and with a strong sense for what's coming next that supports me immensely… Nothing better than surrounding myself with family, then: I choose you, Alexis Narváez.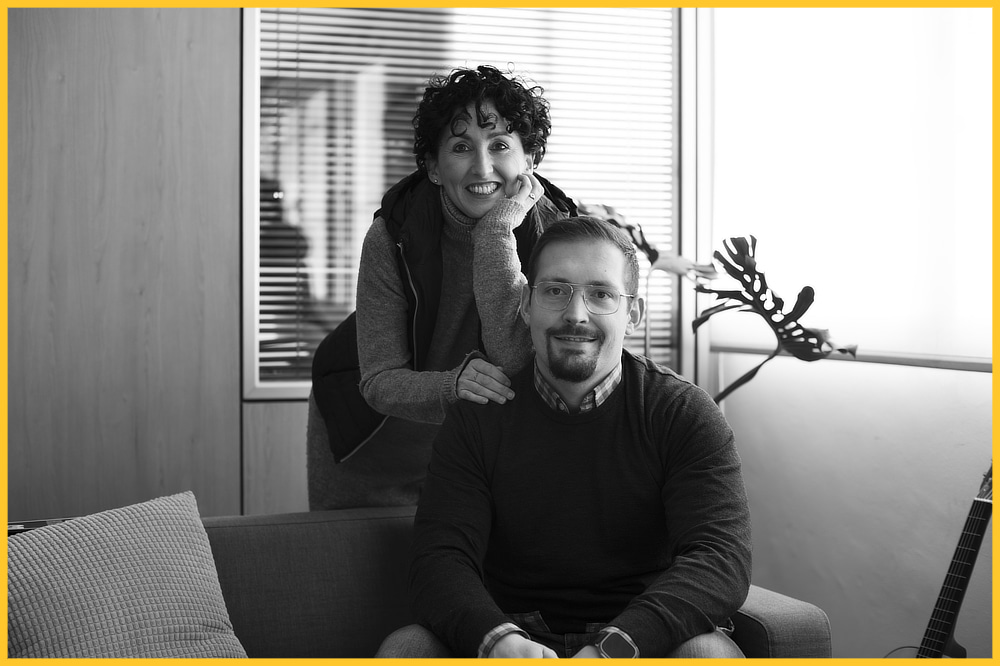 Tell me about yourself and I'll tell you how I can help
Beyond real estate, I see people with dreams, doubts and aspirations.
Do you live outside Spain or Barcelona?
My team and I will show you the home you want through a video call.
Don't miss out on your dream home!
Thanks for all the kind words that you write about me...
Thanks for all the kind words that you write about me...
By Anita, Hungary (Source: Google Reviews)
Maria helped us with the paperwork of our new flat. She made sure that everything was ok with the contract and she also offered to help us getting a mortgage. This was a huge relief for us because we are not from Spain and the legal procedures of buying a flat can be scary even if you master the language. She responded extremely quickly and with a high level of professionalism. If you need help buying your dream home, I definitely recommend her! 🙂
By Muriel, Dublin (Source: Google Reviews)
We have dealt with several property agencies over the years and without a doubt Maria and her team have been the most pleasant and professional to deal with. Not only in the initial phase of finding a property but with follow-up and tying up of any loose ends. Highly recommended.
By Rachel, Liverpool (Source: Facebook Reviews)
I would highly recommend Maria Narvàez as we had a great experience and the transition with paper work/moving was very smooth. I am an English expat and speak very little Spanish. Communication with both Maria and Max was clear and fast. I was very comfortable and relax when asking questions or querying issues. Maria and Max were both friendly, approachable, trusting and cared about the service they were providing, along with their clients. They are professionals with alot of knowledge within the rental and buying market and I will be using this service again.
By Roberto, Istanbul (Source: Google Reviews)
Very professional and friendly. She really helped us find the right apartment and also helped us with all the necessary paperwork. Thank you so much!
By Brendan, Limerick – Ireland (Source: Google Reviews)
Made my relocation so easy and provided a great professional service.
Muchas Gracias Maria.