Real estate personal shopper for property owners who want to rent or sell their home.
Real estate personal shopper for property owners who want to rent or sell their home.
Are you about to sell or rent your own property?
Either option is a complicated task that requires a lot of your time and effort, especially if you have decided to do it on your own. But before you start, have you asked yourself: How much is my house worth objectively? Do I know all the legal issues? Do I know how to promote my house effectively?
Analyse why it is worth hiring my services, which will save you more than just a headache.
I do it differently to the others
Always looking for the best services for you, we want to make your life easier!
I offer you the services of ARAG, non-payment insurance.
Technology Renting… .and? I explain more here below: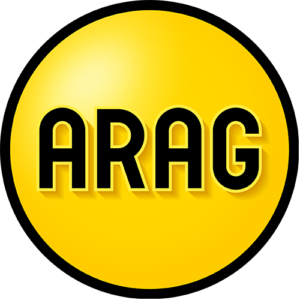 If you want to rent your apartment and guarantee the payment of the tenants' monthly payments, you have to subscribe an insurance.
Forget about possible problems because ARAG's lawyers will be by your side to claim and defend your rights as a property owner.
These are the 6 advantages of having ARAG Rental Insurance!
Coverage of unpaid monthly payments
Compensation for acts of vandalism
Claim in repair or maintenance contracts
Recovery of monthly payments lost due to fire or explosion
Debt coverage for supplies of the delinquent tenant
Unlimited telephone legal assistance
As a real estate expert I also offer a different service to my clients, both owners and tenants, what does it consist of?
Payment service for the use of technology or appliances, that is, rental of appliances, such as a Renting, and what does it include?:
Installation, maintenance and future recycling of equipment.
At the end of the subscription contract, you can choose between keeping the equipment by paying a final additional fee, returning it at no cost or replacing it with a new one, adjusting the fees to your needs.
No permanence and no complications
Very easy and cheap fees
Certificate of Habitability and Energy Certificate
They are 2 important and essential documents to rent or sell your home. Don't you know where to start? That's what I'm here for, to help you.
I have reached a collaboration agreement with qualified people, Architects and Engineers, so that they can give us an economic service and help us with the paperwork, so you have no excuse, let's do it!
Beyond real estate, I see people with dreams, doubts and aspirations.
Thanks for all the kind words that you write about me...
Thanks for all the kind words that you write about me...
By Muriel, Dublin (Source: Google Reviews)
We have dealt with several property agencies over the years and without a doubt Maria and her team have been the most pleasant and professional to deal with. Not only in the initial phase of finding a property but with follow-up and tying up of any loose ends. Highly recommended.
By Rachel, Liverpool (Source: Facebook Reviews)
I would highly recommend Maria Narvàez as we had a great experience and the transition with paper work/moving was very smooth. I am an English expat and speak very little Spanish. Communication with both Maria and Max was clear and fast. I was very comfortable and relax when asking questions or querying issues. Maria and Max were both friendly, approachable, trusting and cared about the service they were providing, along with their clients. They are professionals with alot of knowledge within the rental and buying market and I will be using this service again.
By Roberto, Istanbul (Source: Google Reviews)
Very professional and friendly. She really helped us find the right apartment and also helped us with all the necessary paperwork. Thank you so much!
By Brendan, Limerick – Ireland (Source: Google Reviews)
Made my relocation so easy and provided a great professional service.
Muchas Gracias Maria.