Castelldefels and its real estate agencies
Castelldefels is a municipality in the Baix Llobregat region in Catalonia with just over 67,000 inhabitants (source: Ine 2019). It is located next to a wonderful beach.
For those who don't own a car or don't want to walk to the beach, the city has a good bus network that connects the coastal area with the town and vice versa.
The Cercanías train also reaches Barcelona (Plaça de Espanya, Plaça Catalunya E95, Zona Universitaria E96, Passeig de Gracia, Barcelona Sants) and goes south towards Vilanova i la Geltrú or Sant Vicenç de Calders.
In Castelldefels there are two train stops: Castelldefels (all trains stop here) and Castelldefels Baixador which is the spot closest to the beach (be aware that trains to Vilanova do not stop here).
There are many real estate agencies in Castelldefels. Most of them usually work in a traditional way with their offices located in almost all the neighbourhoods in town or by the beach.
Most real estate agencies in Castelldefels charge 10% of the annual amount for rent and for sale they can reach 5-6% of the total amount.
Castelldefels Town
El Castell-Poble Vell is the municipality's old town where the town hall, castle and main shops are located.
La Muntanyeta is located just behind the town centre and its houses are mainly large buildings built in the last 20-30 years.
Els Canyars is the most recent area in Castelldefels: new buildings next to the forest that separates Castelldefels town with the Gavá municipality. At the top you'll find Vistalegre.
Montmar is the oldest area where you can find country houses and villas built in recent years. It is a very quiet neighbourhood that is also close to town.
The Bellamar neighborhood is located between Montmar and the Poal mountain area. It is an upmarket neighbourhood with large grounds and elegant houses.
Castelldefels Mountain
El Poal mountain area has large houses and incredible views. It is very quiet and quite isolated. To live in this part of town, you need to have a car or a motorbike.
Castelldefels Beach
Castelldefels beach stretches 9 kilometres from Port Ginesta— part of Sitges municipality—until Gavà Mar. It is the perfect place for sporty people. The area of Castelldefels closest to the beach is Lluminetes.
Granvia Mar is the area where the Castelldefels School of Telecommunications and Aerospace Engineering, the British School of Barcelona and the Olympic Canal are located.
Can Bou is an upmarket area near the train station that has large green spaces and buildings with swimming pools.
More than a real estate agent in Castelldefels
I am Maria, founder of Maria Narváez, and I have a different way of working to the other Castelldefels Real Estate Agencies: I work alongside you, I provide a tailored service based on your needs and I help you find your perfect home. That's why I am your Personal Real Estate Shopper in Castelldefels.
I want to introduce you to our Real Estate Consulting Department.
As a real estate consultant, I'll help you with documentation and clarify anything that is unclear. Even if you're with another real estate agency, you can still contact me for advice on your contracts, as many of my clients often do.
Do you want to know more? Visit the about me or fill in the following form.
Picture credits: Gerard Pijoan in Unsplash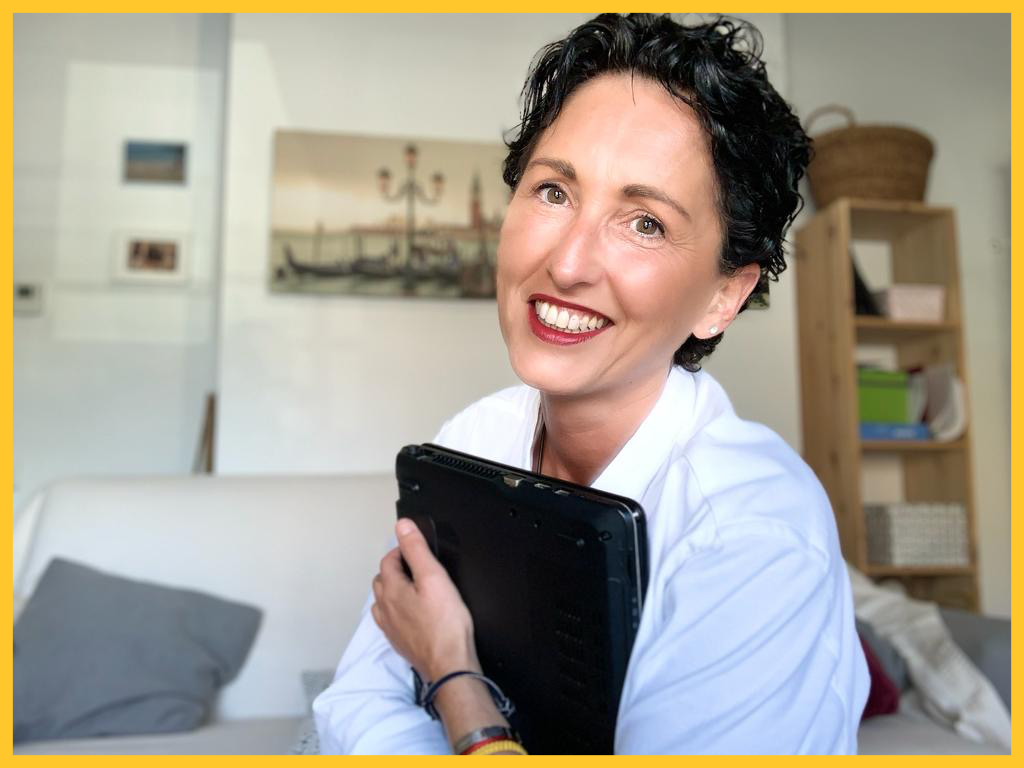 Beyond real estate, I see people with dreams, doubts and aspirations.
Thanks for all the kind words that you write about me...
Thanks for all the kind words that you write about me...
By Anita, Hungary (Source: Google Reviews)
Maria helped us with the paperwork of our new flat. She made sure that everything was ok with the contract and she also offered to help us getting a mortgage. This was a huge relief for us because we are not from Spain and the legal procedures of buying a flat can be scary even if you master the language. She responded extremely quickly and with a high level of professionalism. If you need help buying your dream home, I definitely recommend her! 🙂
By Muriel, Dublin (Source: Google Reviews)
We have dealt with several property agencies over the years and without a doubt Maria and her team have been the most pleasant and professional to deal with. Not only in the initial phase of finding a property but with follow-up and tying up of any loose ends. Highly recommended.
By Rachel, Liverpool (Source: Facebook Reviews)
I would highly recommend Maria Narvàez as we had a great experience and the transition with paper work/moving was very smooth. I am an English expat and speak very little Spanish. Communication with both Maria and Max was clear and fast. I was very comfortable and relax when asking questions or querying issues. Maria and Max were both friendly, approachable, trusting and cared about the service they were providing, along with their clients. They are professionals with alot of knowledge within the rental and buying market and I will be using this service again.
By Roberto, Istanbul (Source: Google Reviews)
Very professional and friendly. She really helped us find the right apartment and also helped us with all the necessary paperwork. Thank you so much!
By Brendan, Limerick – Ireland (Source: Google Reviews)
Made my relocation so easy and provided a great professional service.
Muchas Gracias Maria.