Castelldefels Real Estate
Castelldefels Real Estate
Castelldefels and its Real Estate Agencies
Castelldefels is a municipality in the Baix Llobregat region in Catalonia with just over 67,000 inhabitants (source: Ine 2019). It is located next to a wonderful beach.
For those who don't own a car or don't want to walk to the beach, the city has a good bus network that connects the coastal area with the town and vice versa.
The Cercanías train also reaches Barcelona (Plaça de Espanya, Plaça Catalunya E95, Zona Universitaria E96, Passeig de Gracia, Barcelona Sants) and goes south towards Vilanova i la Geltrú or Sant Vicenç de Calders.
In Castelldefels there are two train stops: Castelldefels (all trains stop here) and Castelldefels Baixador which is the spot closest to the beach (be aware that trains to Vilanova do not stop here).
There are many Real Estate Agents in Castelldefels. Most of them usually work in a traditional way with their offices located in almost all the neighbourhoods in town or by the beach.
The neighbourhoods of Castelldefels

Castelldefels Town
El Castell-Poble Vell is the municipality's old town where the town hall, castle and main shops are located. There is an extensive pedestrian area and it is a very comfortable place to live for those who do not own a car.
La Muntanyeta is located just behind the town centre and its houses are mainly large buildings built in the last 20-30 years. The Can Roca area has a public swimming pool and several schools. Most of the houses are detached, individual properties with a garden.
Els Canyars is the most recent area in Castelldefels: new buildings next to the forest that separates Castelldefels town with the Gavá municipality. At the top you'll find Vistalegre, a lively area originally made up of working-class people from all over Spain that settled here in the 1970s. The neighbourhood has many services including football pitches and basketball courts, schools and associations.
Montmar is the oldest area where you can find country houses and villas built in recent years. It is a very quiet neighbourhood that is also close to town.
The Bellamar neighborhood is located between Montmar and the Poal mountain area. It is an upmarket neighbourhood with large grounds and elegant houses.
Castelldefels Mountain
El Poal mountain area has large houses and incredible views. It is very quiet and quite isolated. To live in this part of town, you need to have a car or a motorbike. There is a bus service but only every 40 minutes. 
Castelldefels Beach
Castelldefels beach stretches 9 kilometres from Port Ginesta— part of Sitges municipality—until Gavà Mar. It is the perfect place for sporty people. The area of Castelldefels closest to the beach — known as Lluminetes — is touristy and has a wide variety of bars, restaurants, and general leisure areas. 
Between the beach and the town of Castelldefels there are two more areas:
Granvia Mar, where the Castelldefels School of Telecommunications and Aerospace Engineering, the British School of Barcelona and the Olympic Canal are located. 
Can Bou is an upmarket area near the train station that has large green spaces and buildings with swimming pools.
Renting an apartment in Castelldefels is more expensive than almost all the municipalities in Baix Llobregat, lagging behind only Sant Just Desvern. The average price was already above €919 in 2018 and the figures are only going up (source: Castelldefels news)
Of course, the average price changes depending on location. For example:  an apartment in Vistalegre is cheaper than in Can Bou. There is also a price difference between being in town and being by the beach.
Most of the real estate agencies in Castelldefels charge 10% of the annual amount.
Buying is also more expensive in this highly prized municipality and traditional real estate agencies charge up to 3% of the home's total value.
I am Maria, founder of Maria Narvaez, and I have a different way of working to the other Castelldefels Real Estate Agencies: I work alongside you, I provide a tailored service based on your needs and I help you find your perfect home. That's why I am your Personal Real Estate Shopper.
Do you want to know more? Visit the about me or fill in the following form.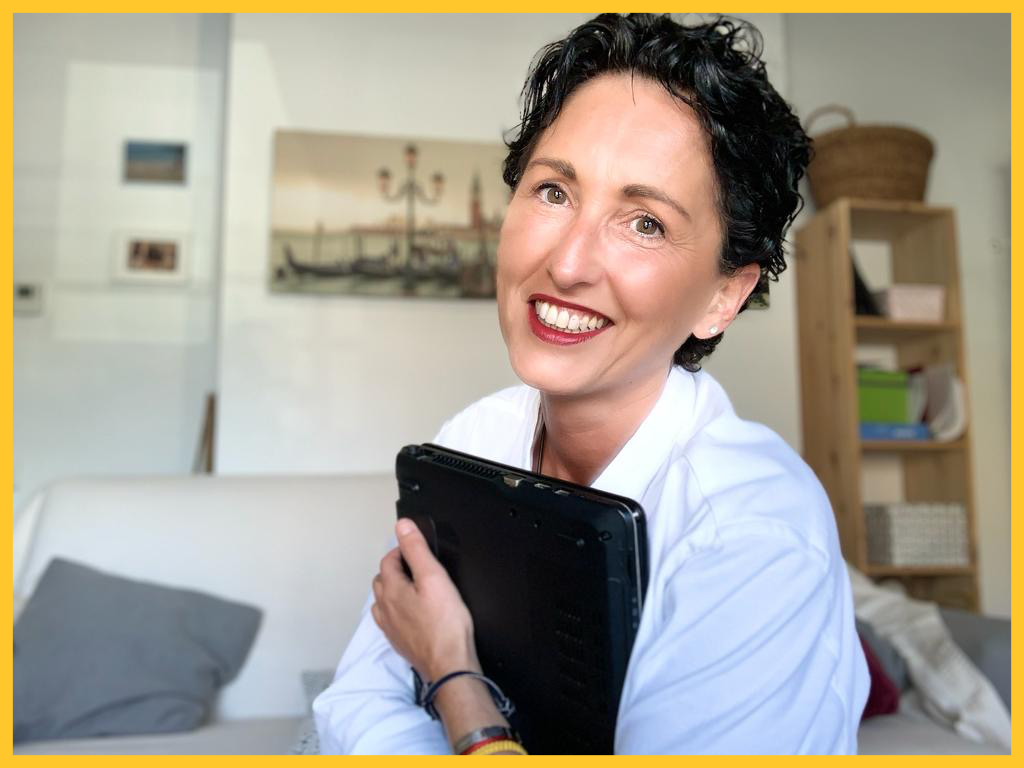 Beyond real estate, I see people with dreams, doubts and aspirations.